We are the stock sweatband provider to the NHL mask builders; ProTechSport (Reebok), Pro's Choice and Cubberly.
This is a custom made sweatband. Made from only best materials, and sewn by a professional seamstress with 40 year experience this item is quality.
• The Original Sham Sweatbands Patent-Pending #7773455
• Best goalie mask sweatband on the market today.
• HGT (Head Gripping Technology) built right in. These Sweatbands do not get slippery when wet like terrycloth does.
• Special foam core has been tested to hold ¼ cup of water.
• Used at every level of the game. Sold Worldwide
• Just throw in washer and hang to dry NO dryer.
• Hand sewn in the USA
We offer 3 versions.
Original (Yellow) The one that started it all. Has a foam core that can hold 1/4 cup of water. This one the CHL Pro prefers and uses.
Thin (Blue) has the same great foam core as the original; just the material is a tad bit thinner.
*NEW* Extreme Thin (Yellow) original material with no foam core instead an extra piece of sham for the core.
There is no velcro needed as the "furry" enough to stick to the hook (rough) velcro found in most masks.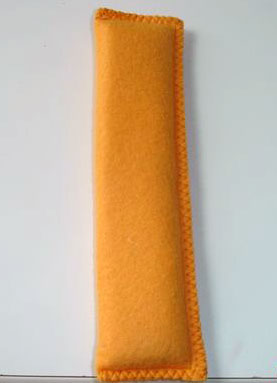 Original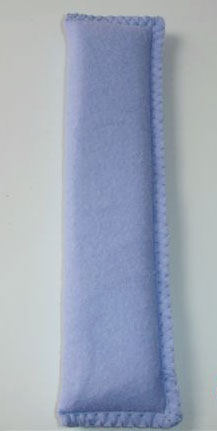 Thin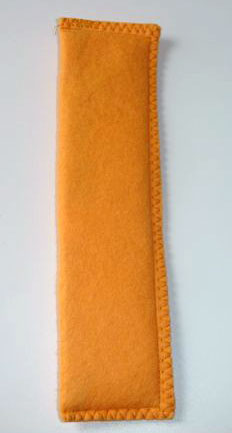 Extreme Thin